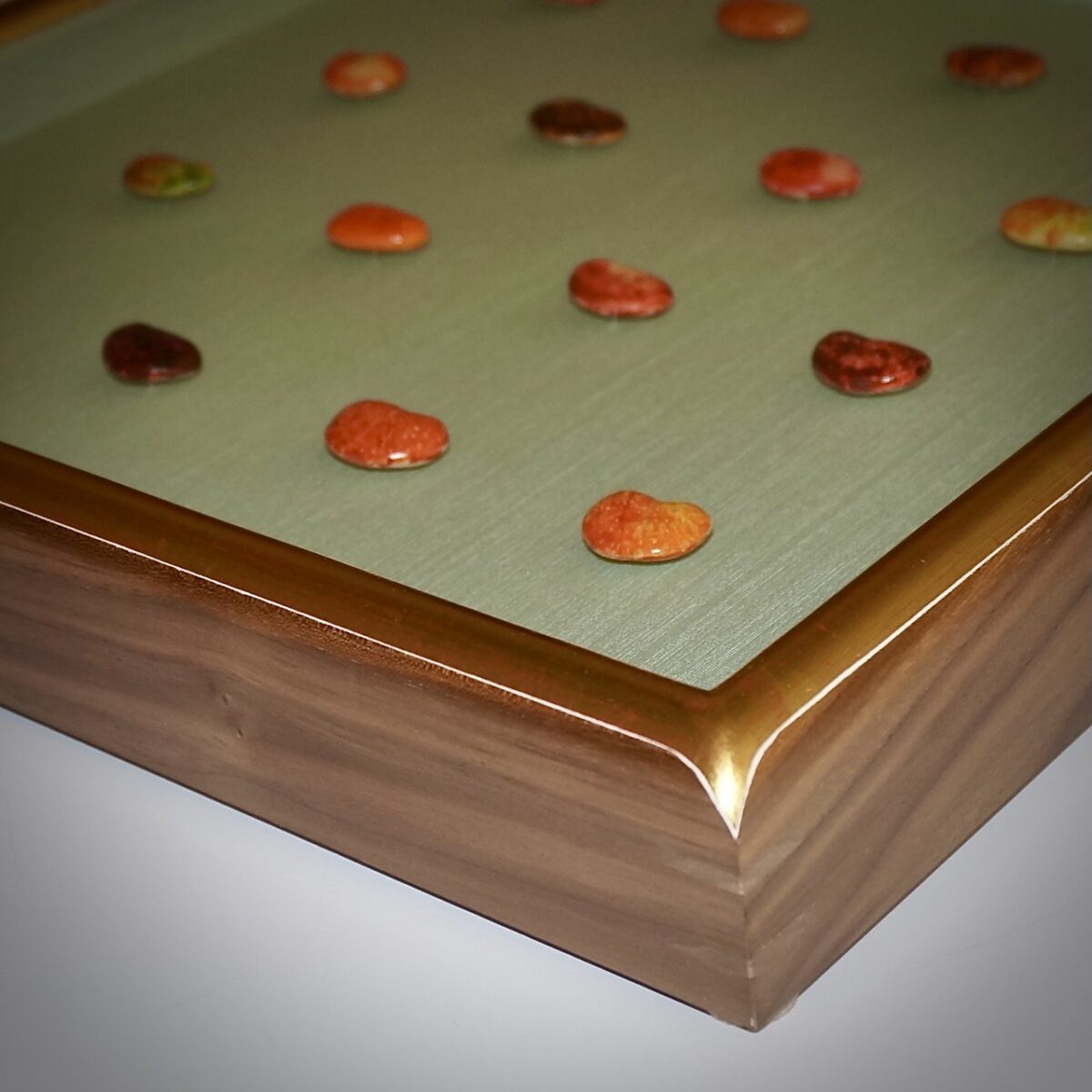 Custom Picture Frames
and Art Frames
Our core business is custom picture framing. We specialize in creating solutions for the presentation and preservation of artwork, whether it be historic frames, hand-crafted reproductions, or economy-minded solutions.
We use only the highest quality materials and craftsmanship to create beautiful, one-of-a-kind frames that will last a lifetime.
Our process is done with great care and attention to every detail from start to end, and finished with your choice of painted, stained or water-gilt finishes.
By the end, it is our promise that your new frame will be unlike any frame we have made before, and any frame you have seen before.
Custom Framing Experience
Since we founded Metropolitan Frame Company 32 years ago, the creation of beautiful custom frames has been our goal and the very core of our business. For decades, our team of artisans have been crafting frames for collections private and public, large and small, and for works famous or personal. Few companies know the art of frame crafting better than we do.
From the start of our many years of operation, we've been developing and perfecting our craft. We know no two works of art are the same, and feel that no two frames should take the same approach to presenting a work. Therefore, each frame is built with its respective work of art in mind.
Our frames are constructed with both effective preservation and stunning presentation in mind, so that the frame maintains the integrity of the art, yet compliments it and enhances the viewing experience. We believe art is at its best when supported by an equally strong and beautiful frame.
Truly Customized, Unique Frames
As no two frames should be quite alike, we have honed our craft of specialty frames better than any other frame maker in our area. From the modern and contemporary frame for a likewise modern piece to meticulously accurate reproductions of existing or lost frames, we have the experience and partners in place to build nearly any frame of any type.
Down to the tiniest detail, each facet of each of our frames is deliberate and unique and done for the sole purpose of benefiting the unique work that it will house.
And that work, no matter the size, medium, or type of art, is one we will be able to handcraft a frame for. Being in business for over 30 years, we have worked with all shapes and incarnations of art. Frescos, photographs, sketches on paper, sculptures, antiques, and artifacts we handle it all. When it comes to the preservation and safe, eye-catching display of even the most delicate or historical pieces, few other framers can match the quality of Metropolitan Frame Company.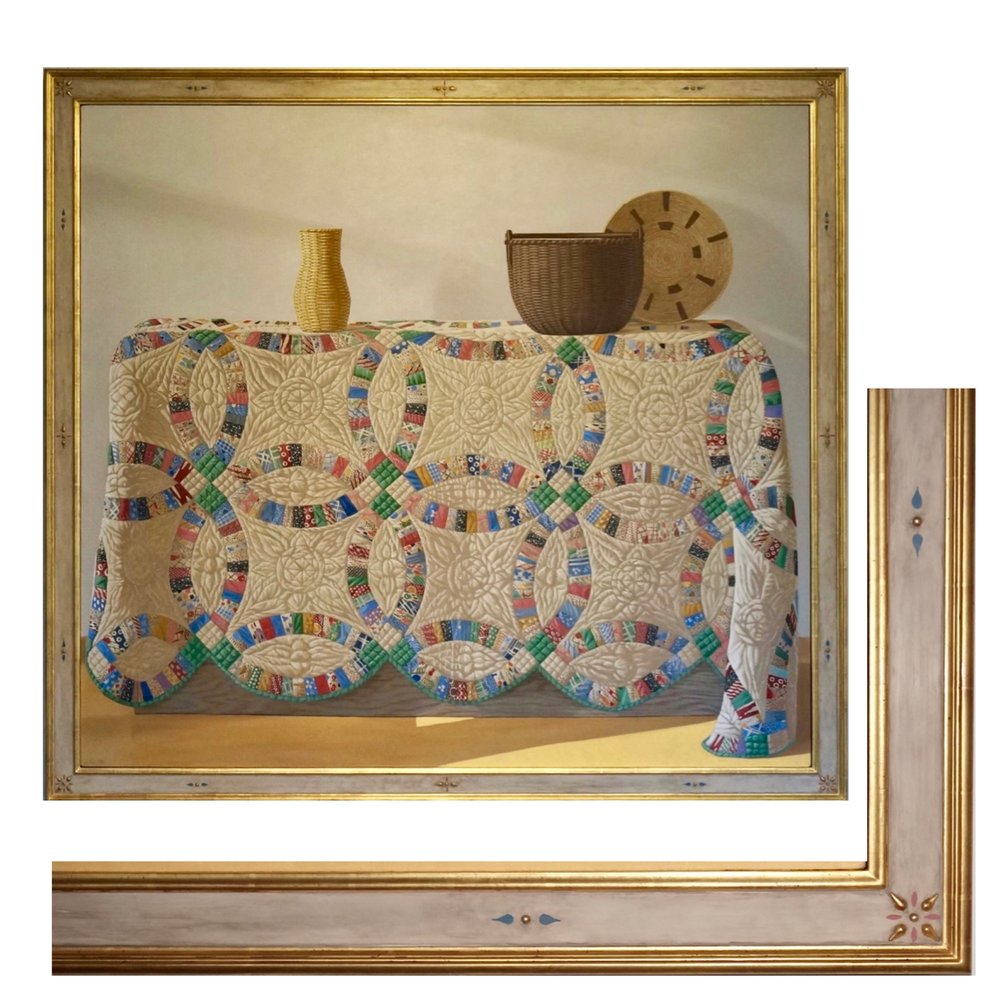 Unorthodox Dimensions, No Problem
Specialized glass and acrylic, unorthodox dimensions, integrated supports — if the project calls for it, we have the experience needed to execute it. Our experience also extends into the crafting of large frames, in excess of six feet on either side. Our largest frames are over sixteen feet long, others being over eight feet tall, all built to the same level of quality as any of our one-foot frames would be.
We take pride in honoring our industry's grand and long-held traditions. Just as frames were fabricated when those grand traditions were taking root, we continue the tradition of carving and custom-moulding our frames.
Why Choose Our Custom Frames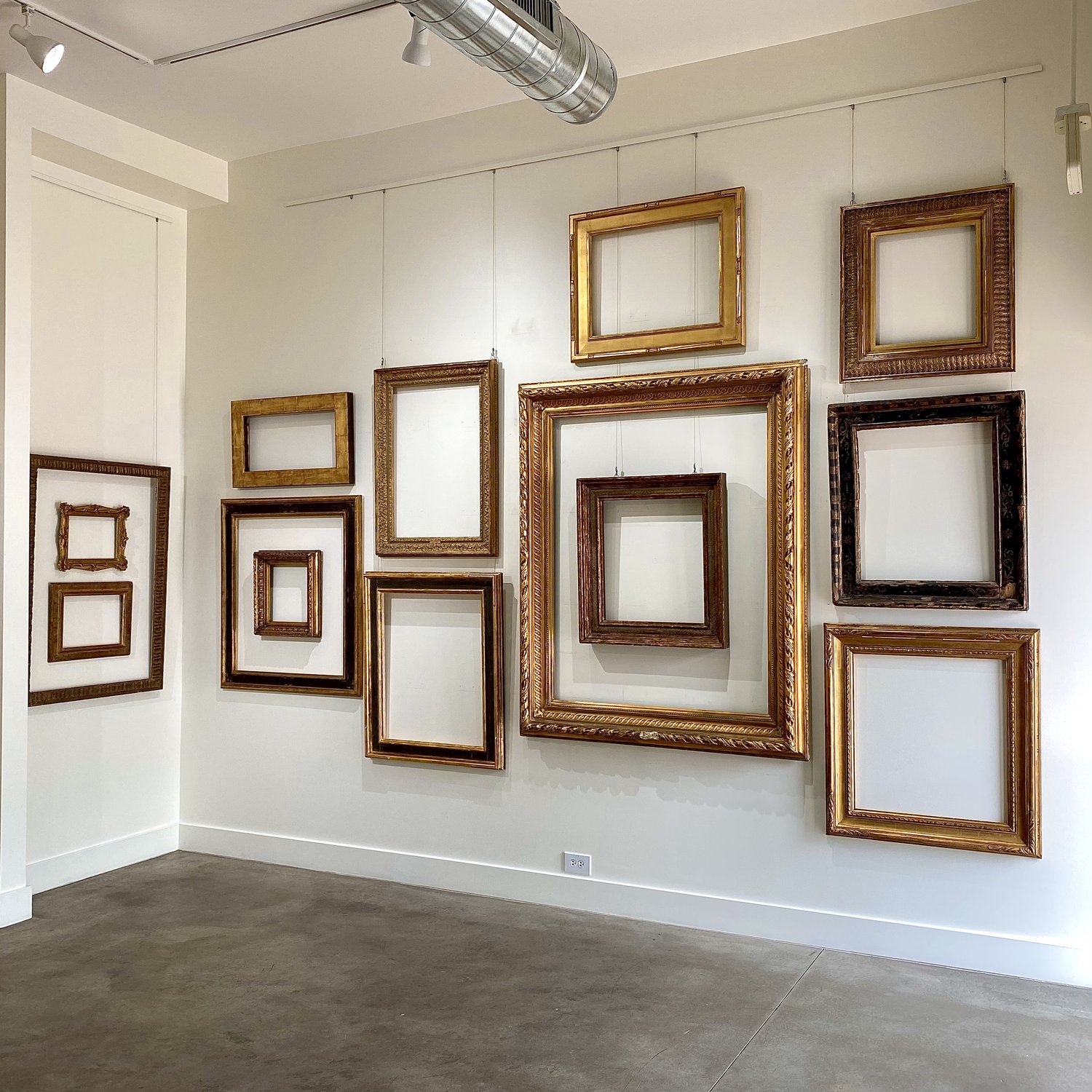 When you choose our custom frames, you're selecting more than just a frame; you're choosing an artful experience tailored to your style. We believe that every piece of art is unique, deserving of a frame that reflects its individuality and complements its essence, ensuring it is showcased in the best possible way.
Our commitment to quality craftsmanship is unwavering. Our skilled artisans are dedicated to using only the finest materials to handcraft frames that not only stand the test of time but also exude timeless elegance. Whether your preference leans toward classic sophistication or contemporary minimalism, our craftsmanship guarantees that your frame will endure for generations to come.
At Metropolitan Frame Company, we offer an array of options that seem limitless. You can explore a vast selection of frame styles, materials, and finishes, ensuring that you find the perfect frame to precisely match your vision, no matter how unique or specific it may be.
Moreover, our custom frames do more than enhance the aesthetic appeal of your artwork. They serve as a protective shield, safeguarding your cherished pieces from environmental factors that could potentially cause damage. With our frames, your artwork remains in pristine condition, preserving not only its beauty but also its value for years to come.