Frame Restoration & Repair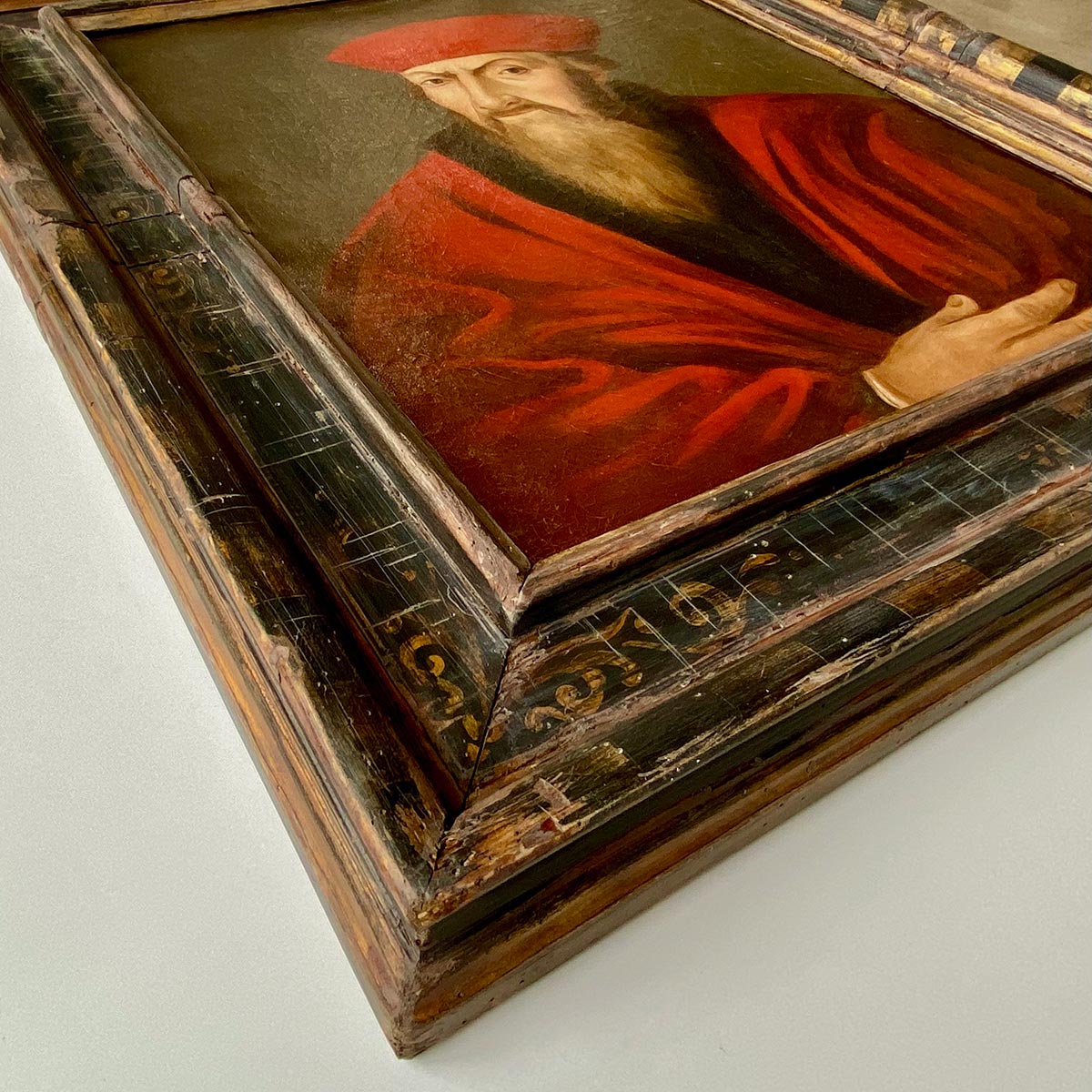 Antique Frame Repair & Frame Restoration
New frames are a fantastic way to breathe life into a work of art. With time, an artwork's frame begins to grow integral to the art itself, a core part of its identity and something intertwined with the brushstrokes or ink itself.
This, we feel, is when a work of art has reached its peak and is most iconic when time has brought a beautiful work and a beautiful frame together in a marriage of sorts.
Expert Frame Restoration
As artisans who have worked with frames for decades, we recognize and appreciate the beauty of an old frame, and when possible, avoid damaging an old work's identity by discarding its old frame — no matter how old or worn it may be. A frame is an extension of the art it holds, and as such we always opt to restore rather than replace frames important to the art inside.
With our expertise in frame making, we have the experience we need to restore and revive your piece's old or damaged frame. We can remove your frame in such a way that mitigates further damage, perform our restoration, and reapply the frame once the process is complete.
Our restoration process may take many forms, depending on the frame at hand and the unique issues present in the frame. As no two frames are quite alike, we take an individualized approach to each restoration project.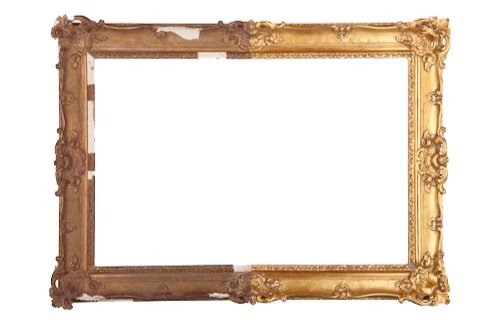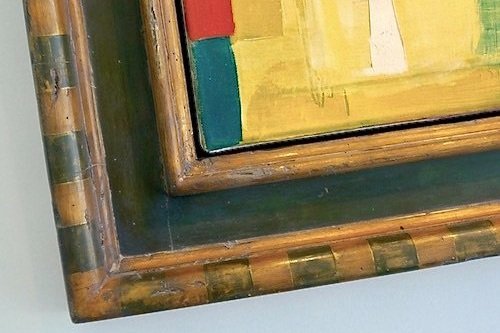 Antique Frame Repair
If your frame hasn't looked quite right since a repair some time ago, it may be possible that that repair was not done properly or to specification. For frames that have been mistreated or improperly repaired in previous frame repairs, we may remedy those mistakes and bring the frame back to a stronger, more sound and more original state.
As frames age, gradual structural damage is not uncommon, if not expected. Time can wear out the glue and/or material of the frame, which may weaken the structure or cause pieces or accents to fall off.
Simple drops and human error are also all too common, and no matter the cause, we have the expertise necessary to perform a full repair on your frame, as if the aging or unfortunate drop never occurred.
Unmatched Experience
As framing experts, we know how important the little details are to a frame. When crafting a new frame, we spend hours upon hours painstakingly crafting and carving minute details into a frame, just as a painter would painstakingly stroke detail into their painting.
We believe it's the extensive care taken to ensure an impeccable frame that makes it truly outstanding, and we understand how important each of those small details are to an individual frame.
That is why, just as we are experts in creating new accents and ornamental elements, we will take the time to painstakingly recreate those same elements currently missing from your frame.
When repairing your frame, we will take the time to ensure each detail, from wood-carved accents to missing gilding, is sufficiently fixed and as close to indistinguishable from its original form as possible.